HellermannTyton Launches NEW RapidNet Fibre Adapter Module
Date: 07/10/2013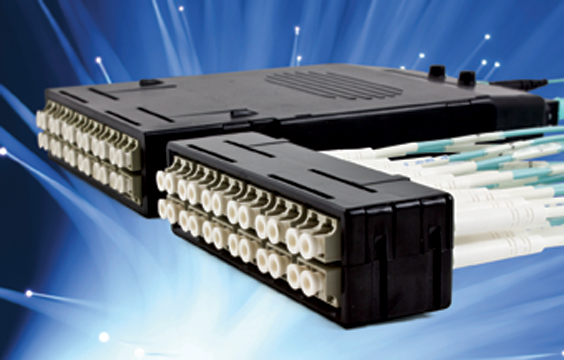 Fibre Mounting Module added to RapidNet Portfolio
8th October 2013
The new RapidNet Fibre Adapter Mounting Module has been developed to extend the use of the HellermannTyton RapidNet pre-terminated fibre solutions.
The module is supplied pre-loaded with adapters and enables ruggedised fibre fan outs to be presented in RapidNet panels. In turn this enables the use of the RapidNet fibre cassette to fan out or fan out to fan out looms in applications with limited access between rooms or halls or in containment and pathways.
The Fibre Adapter Mounting Module is part of the continually growing RapidNet range, the world leading pre-terminated solution from HellermannTyton. To find out more, please view or download the product information sheet.