HellermannTyton Introduce Two New Members to the Pre-terminated RapidNet Range
Date: 02/09/2014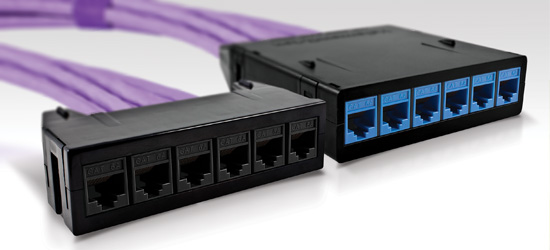 HellermannTyton introduce two new members to the RapidNet range Category 6A UTP and the 'Short Body' RapidNet cassette.
HellermannTyton can now offer RapidNet in a Category 6A UTP solution. Delivering all the benefits of the RapidNet system, the Category 6A range offers high quality 10G performance.
The new 'Short Body' RapidNet cassette is offered in Category 6A, Category 6 and Category 5e and is designed for the new Angled RapidNet panel. Using the angled panel increases patching capacity by removing the need for horizontal cable management.
Read more about the Category 6A UTP Cassette and the Short Body RapidNet in the Product Highlights section.