New RapidNet 8 Fibre Brochure
Date: 28/03/2018


Introduction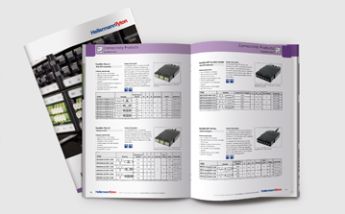 The 8 Fibre RapidNet system delivers high performance across OM4 and OM5 infrastructure. The fibre solution will support high speed 10G through to 100G networks and beyond. High port densities can be achieved using RapidNet fibre, with MTP connectors providing up to 144 fibres per cassette or up to 576 fibres in 1U of rack space.
The new brochure showcases these products with technical information and images. The 24 page brochure also offers polarity explanations and and product performance tables.
What is RapidNet?
RapidNet is HellermannTyton's fully patented pre-terminated, pre-tested modular cabling system, eliminating the need for on-site terminations and reducing installation times significantly. All terminations are housed in the RapidNet cassette, ensuring complete protection and strain relief of the cables.
Manufactured at HellermannTyton's purpose built facility in Northampton, UK, RapidNet provides choice and flexibility to the installer and end user by offering an extensive range of connectivity options in both fibre and copper formats. All RapidNet formats are based on a common cassette delivering consistent performance, breadth of range and maximum flexibility. Read more about RapidNet >