HellermannTyton Announce Lýsir as Official Distribution Partner in Iceland
Date: 04/02/2019


Distribution Partner for Iceland
HellermannTyton welcomes Lýsir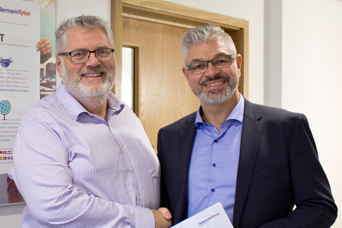 HellermannTyton Connectivity are pleased to announce Lýsir as our distribution partner for LAN and Fibre Broadband products in Iceland.
Lýsir, a major Telecommunications Company in Iceland, have been appointed as Official Distribution Partners for HellermannTyton in both LAN and FTTH products.
Lýsir and HellermannTyton have been working together for a number of years forging a strong relationship and this distribution partnership is testament to all the time and effort spent working together over that period.
Welcome Lýsir, we look forward to our continued team work in the future.