New FTTX Brochure now available
Date: 07/10/2019


Introduction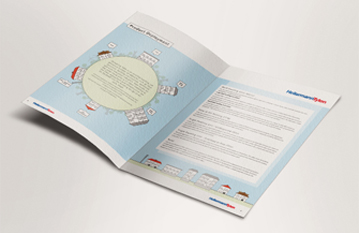 HellermannTyton have designed a range of outlets, distribution boxes, customer connection points and connectorised wall boxes that, combined with the fibre splice closures, provides full end to end FTTX solutions for both new developments and existing buildings. Depending on the size of the building, be it a large or small Multi Dwelling Unit (MDU) or a Single Dwelling Unit (SDU), this range of products offers a wide range of options in fibre connectivity and distribution.
The new brochure showcases these products with technical information and images. The 26 page brochure also offers a topographic map and product deployment examples.
Products
A selection of products from the new brochure:
Product Deployment
Delivering fibre to an existing building can present a number of obstacles such as floor structure, building construction, aesthetics and even historical relevance. New builds on the other hand offer a lot more flexibility as the fibre deployment and infrastructure can be factored into the building design at an early stage.
With these considerations, deployment type and product selection play a key role in finding the best fibre solution for that application and therefore the 'one solution fits all' approach is not always an option.
FTTX Topography
HellermannTyton presents a number of products which allows for flexible deployment across the full range of FTTX applications.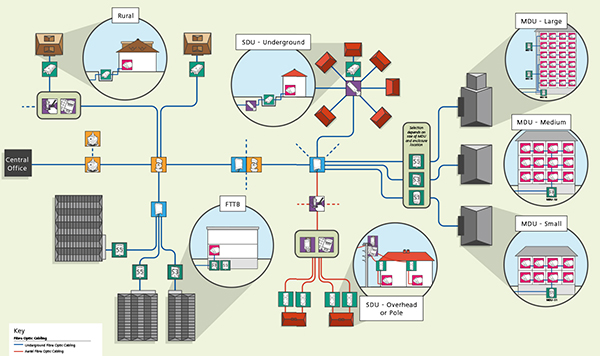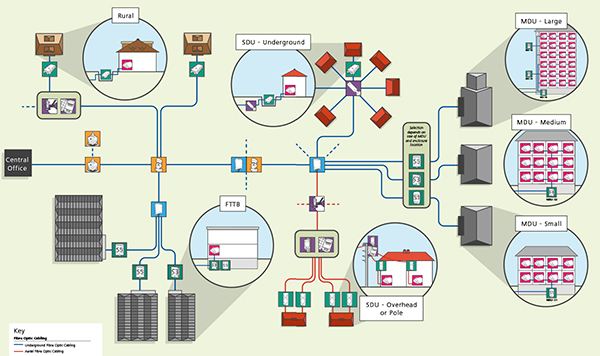 More information
Downloads and Links
To download the HellermannTyton product brochures, please follow the link below.