LM Port Cablelok
Introduction
HellermanTyton's patented Cablelok™ mechanical seal enables safe cable installation, providing a highly repeatable and consistent seal between the cable and the closure port with excellent non-leak performance.
Tested in excess of 6m head of water, the Cablelok does not rely on the skill and experience of the engineer to achieve the required seal, whilst installation times are typically reduced by 90%.

Features and Benefits
Excellent sealing properties to in excess of 6m head of water (58.8kPa)
Rapid installation with no specialist tools required
Highly repeatable – the quality of the seal is not dependent on the skill of the engineer
Eliminates the need for hazardous gas bottle transportation and storage
Ideal for use in hazardous or restricted areas as no heat or gas is required for installation
All LM Port Cableloks are dual outlet versions for loop through applications
Proven technology in the field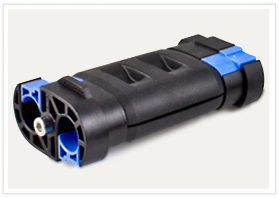 Product Information
For more information regarding product dimensions and ordering information please refer to the flyer.

Download LM Port Cablelok PDF