Slim Diameter Category 6 UTP Patch Cords
HellermannTyton have introduced a range of Category 6 (Class E) UTP, slim diameter (28 AWG) patch cords which are designed to allow increased density of cabling in containment and patching environments.
The cable diameter has been reduced by almost 50% compared to that of a standard Category 6 patch cord (24 AWG), allowing for a much higher cable density to be achieved.
Features and Benefits
The slim diameter patch cord is the ideal data centre patching solution providing:
Increased density – more patching can be achieved in the same space.
Additional flexibility – reduced cable diameter increases cable flexibility without impairing high performance levels.
Improved airflow – more unoccupied space, creating better airflow to assist cooling for active equipment such as switches and servers.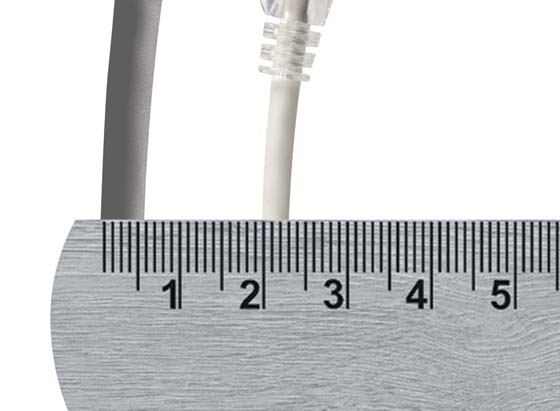 Product Information
For more information regarding these products please contact the sales team.

Slim Diameter Patch Cord Flyer PDF Download (PDF)