Zone Cabling Solutions
Introduction
Complete Network Connectivity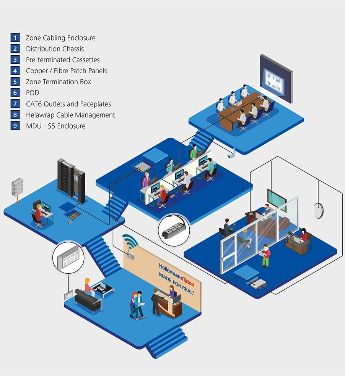 HellermannTyton manufacture a range of quality connectivity products for applications in every area of your network infrastructure.
From building entry point, to the comms room all the way to the desk, HellermannTyton has a solution for all of your zone cabling and networking needs.
Featured Zone Cabling Products
Zone Cabling Enclosure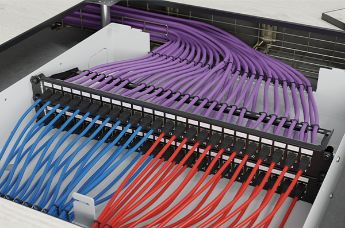 The HellermannTyton Zone Cabling Enclosure delivers a quick and flexible solution for under the floor, in the ceiling or on the wall connectivity in areas where there is limited space or a patching frame is not available. The enclosure provides reliable and resilient network connections, as well as high performance in a number of applications where additional patching is required.
Features and Benefits
Maximum capacity: 2U of rack space supporting 19" patch panels
Supports RapidNet panels, standard HellermannTyton copper and fibre panels and active equipment
Installs below a single 600mm x 600mm floor or above a ceiling tile
Hinged and removable lid and removable side covers for easy access and installation of brush panels
Lockable lid for secure access
Powder coated finish for temperature and humidity protection
Adjustable mounting ears allow for forward or backward pivot to suit the mounting post position
Provides additional patching away from the rack space
Security Outlets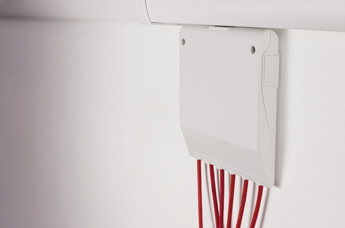 The HellermannTyton Security Outlet is part of our Zone Cabling product range and designed to prevent unauthorised patch lead removal. It is the ideal solution for any areas with public access, for example hospitals, schools, reception areas or any place where network security is a concern. The Security Outlet is available in a 3 or 6 port configuration, it can be easily mounted on to most surfaces.
Features and Benefits
Surface Mountable
Internal patch lead fixing point
3 or 6 port configuration
Supplied unloaded
Category 6 and Category 5e modules available
LJ6C POD Box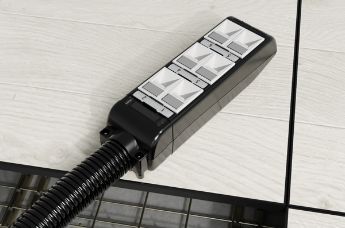 The HellermannTyton POD box offers flexibility within a Structured Cabling Network. POD boxes come unloaded as standard and can be used in conjunction with a range of compatible HellermannTyton outlets & accessories. Available in either 4 or 6 port presentations with the choice of 25mm, 28.5mm or 34mm conduit entry points. All POD variations benefit from the same dimensions 215mm(h) x 51mm(d) x 62mm(w) which allows them to easily pass through standard 127mm raised floor grommets.
Features and Benefits
IK07 Rated
Accepts Industry Standard LJ6C
Available in 4 or 6 Port Presentations
Choice of 25mm, 28.5mm, 34mm Conduit Entry Points
Supplied Unloaded as Standard or as part of a RapidNet Pre-Terminated solution
Works with Cat5e, Cat6 & Cat6A UTP / FTP Cabling Systems
Fits through 127mm raised floor grommets
Integral anchor point for cable bundles
Port and POD labeling fields
Secure & temporary fixing points