HT Connect Mobile App
Introduction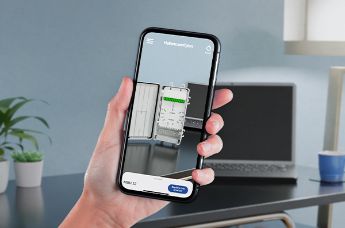 The HT Connect App from HellermannTyton is the perfect product information tool. Using Augmented Reality (AR) technology through your mobile phone or tablet, you can see a number of selected products from the HellermannTyton product range in a live environment. The app is designed to give you a closer look at our products as well as giving you additional information including datasheets, installation guides, installation videos and links to website.
The app will be updated with any new content on a regular basis as and when it is available.
HT Connect AR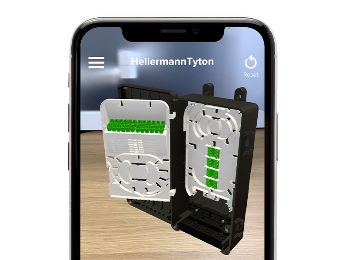 View products in a live environment. Get close up to the product to see all details and special features. Interact with a number of products by revolving on all axis and opening covers and lifting trays etc. Using your device camera, take photos of product in a live environment.
HT Connect Datasheets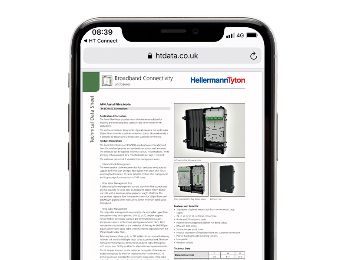 There are product datasheets available for each product. For accurate size, material, port count information as well as detailed descriptions and line drawing, the datasheets provide you with a full list of features and benefits.

HT Connect Installation Guides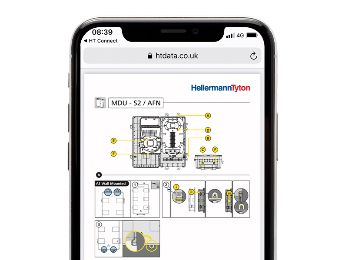 Where available, view detailed installation instructions for the products using diagrams to show fibre routing diagrams and fixing guides. The installation instructions are perfect for engineers on site who need to find out how to fit the products.

HT Connect Video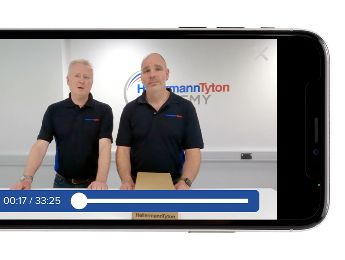 Where available, videos will be available to support the installation of products. There will also be product information videos outlining key features and benefits of the products.