Managing globally – acting locally
"In its business activities HellermannTyton is committed to the sustainable protection of our natural resources. Our environmental policy is based on this fundamental principle and hence our system of environmental management too."
HellermannTyton Data, based in Northampton, UK, has held the ISO14001 environmental management system international standard since 2006 and through that period has used the standard to assess and reduce the impact of the business on the environment.
Since we began to evaluate, measure and seek to reduce our environmental footprint, significant improvements have been made against key performance metrics. These achievements have been made through a series of incremental enhancements, driven by annual reviews, target setting and performance measurements in order to proactively improve our environmental performance year on year.

We also consider the environmental implications of our products at an early stage in the design and development process to ensure that their environmental impact is minimised throughout their lifecycle from manufacture, through use and ultimately on disposal. This includes considering the materials we use, the way the product will be manufactured and even how the product will be disassembled at the end of its useful life to facilitate recycling. We are proud to be a trusted British manufacturer.
We take our environmental responsibilities seriously and are continuously striving to reduce the impact of our business on the environment.
By virtue of our manufacturing location in Northampton, we believe our products have an inherently lower carbon footprint than many of our competitors who ship products into the UK from overseas.
As well as the environmental benefits, our UK base gives us the ability to support our customers and respond quickly to their demands in a competitive market.
To support our ISO14001 Environmental accreditation, HellermannTyton are also ESOS compliant in terms of our energy usuage and carbon footprint.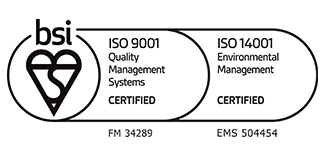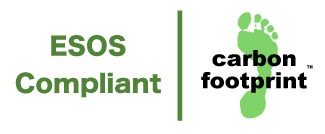 Download Information
Health & Safety, Quality & Environmental Policy