Data Centre Solutions
HellermannTyton in the Data Centre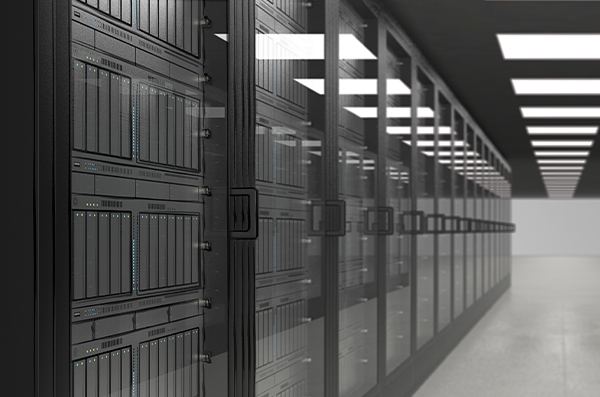 HellermannTyton's mission is to ensure that specifiers, across the globe, have a genuine choice of standards compliant cabling systems that are tried and tested technologies packaged together in a way that enables the specifier to get the most out of their data centre space, minimising installation time of the cabling infrastructure and most of all helping meet the business drivers.
As the demand for data centre capacity increases, so do the internal demands on the data centre. The data centre now faces a number of issues that all impact the success, profitability and operational effectiveness including:
Data storage capacity
Speed of return on investment
Infrastructure performance
Power consumption
Temperature control
On-site security
Environmental impact
HellermannTyton understands these issues and, as a leading structured cabling manufacturer, has produced a range of products and solutions that help address them.
Reduce Installation Times
Speed of installation is one of the most important factors for a data centre owner or manager. The quicker the infrastructure is up and running, the quicker the data centre is ready for use by its parent company or available to be sold as a data storage facility to a client.
Through RapidNet, the pre-terminated and pre-tested solution from HellermannTyton, it is possible to reduce installation times by up to 85% with copper and 95% with fibre compared to traditional field terminated systems.
Space Efficiency
Space within a data centre now comes at a premium. It is important to use the available space as effectively and as efficiently as possible. The more space and connectivity that can be offered within any rack space is a benefit to both customer and data centre owner.
Performance
HellermannTyton offer a number of products that address the issue of space within a data centre. From the 1U 48 port high density patch panel, through to MTP fibre RapidNet cassettes and ZeroU-RapidNet ready cabinets.
The range including copper and fibre offers uncompromised support for 10G applications. Elsewhere, through the established Cat6 and Cat5E standards compliant ranges, HellermannTyton offers high quality network infrastructure for areas where 10G performance is not essential.
On-site Security
In addition to the reduced installation times seen with the RapidNet system, data centres will also benefit from minimised security risks as less engineers are required and they are on site for reduced periods of time.
Environmental Impact
At HellermannTyton we work hard to be a greener company. In addition to achieving ISO:14001 accreditation for environmental management, we continually assess our performance as a business and the impact our business has on the environment.
Since we began evaluating, measuring and seeking to reduce our environmental footprint, we have reduced our energy and solvent usage and, through working with our supply base and internal initiatives, we have greatly increased our recycling activities thereby reducing the amount of waste sent to landfill.
The HellermannTyton RapidNet solution carries it's very own environmental credentials as a pre-terminated system. At the factory, each cable is pre-terminated and cut to its specified length, minimising bulk cable waste. On-site, RapidNet is ready to be installed and can be supplied on re-usable plastic drums resulting in minimal packaging waste. Our products are manufactured in the UK and therefore we have shorter logistics paths resulting in a reduced carbon footprint and less environmental impact.
Brochure Download
To download the HellermannTyton Data Centre brochure, please follow the link below.