Education Network Infrastructure
Introduction
HellermannTyton is an established and innovative global leader in the provision of network infrastructure cabling solutions. With extensive experience and expertise in the education sector, HellermannTyton has its products installed in a wide portfolio of schools and universities across the UK.
Choosing HellermannTyton
Experience in Education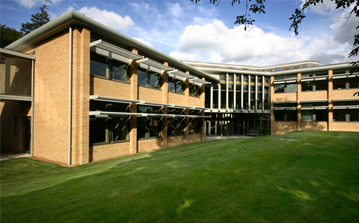 HellermannTyton boast significant experience through network installation projects in universities and schools across the UK. With proven experience combined with innovation and the ability to adapt and change products to suit the needs of the customer, the following educational establishments have benefited from HellermannTyton's high standards of network infrastructure:
Birmingham University
University of Cambridge
Cardiff University
Coventry University
London School of Economics
Loughborough University
Manchester University
North Birmingham College
Northampton Schools
The Open University
Portsmouth University
Reading University
Royal Academy of Music
Sheffield Hallam University
Sutton Coldfield College
Warwick University
Quality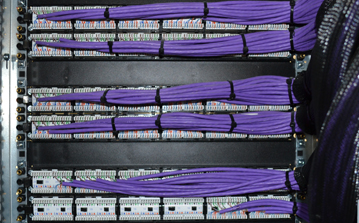 HellermannTyton is ISO 9001:2000 Quality certified and sets the highest quality control standards across its entire production facility in Northampton, UK.
All products receive 100% performance testing before being released from Quality Control and made available for despatch.
Being centrally located in the UK, HellermannTyton has a wide network of authorised installers, all trained and certified through the HellermannTyton structured cabling courses and therefore able to offer the 25 year system warranty.
Reliability
The HellermannTyton 25 year system warranty demonstrates the quality of HellermannTyton's products, guaranteeing performance for a quarter of a century.
This commitment not only gives IT managers peace of mind but ensures that the school/university network infrastructure is future proofed and will support technological developments for years to come.
Case Studies
Case Study - University of Roehampton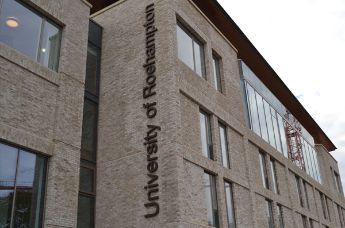 Since 2014, the University has undergone a significant amount of refurbishment and construction, with the objective of providing excellent facilities available for its students and staff. The new student accommodation delivers a modern living space with network connectivity through both wired data outlets in the room and a series of wi-fi hotspots throughout the buildings.
University of Roehampton's Telecoms Manager, Lee Morrison comments,
"Each individual room has 2 data points, each floor has a hall phone and a wi-fi hotspot which are cabled through to a small comms room on each floor."
Case Study - Nottingham Trent University Super Lab
Opened by Sir Robert Winston, the technologically advanced education Super Lab based in the Rosalind Franklin building features leading edge technology for students and staff to make the most of their world class research and education department.
In order to support the technology available in the Super Lab, it was essential that the network infrastructure installed within the building was capable of performing at the highest levels when needed. With up to 215 students using the building at any given time, the project included over 300 points to labs, offices, meeting rooms and a communal student area.
Downloads
To download the HellermannTyton product brochures available specific to the Education market, please follow the link below: