A Fond Farewell to Cat5E
Date: 06/10/2020


Cat5E Product Discontinuation
A Fond Farewell to Cat5E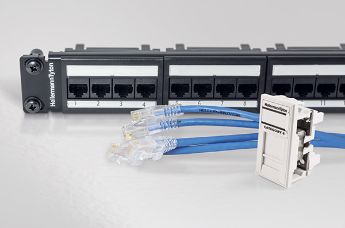 HellermannTyton Connectivity will be withdrawing from the CAT5E UK market and will completely cease to manufacture and offer connectivity products under the Category 5E standard.

Reason for withdrawal
The use of CAT5E has been on the decline globally for a number of years.
HellermannTyton has made huge gains and strides in the FTTX and PON markets and so we are continually looking towards the future and how that future connectivity landscape looks.
As a company we do not feel that CAT5E systems will form a part of this roadmap and to ensure our focus remains on bringing you the best and latest connectivity solutions we have decided to withdraw from the CAT5E UK market.

Withdrawal Information
Live warranties for CAT5E installations will continue to be honoured for the duration of the warranty period.
In the event products require replacing after production has ceased, they will be replaced with the equivalent CAT6 product.
Any requirements that request CAT5E after December 23rd will automatically be quoted using the relevant CAT6 product.

Time Schedule
The notice period starts with immediate effect.
Orders for CAT5E products will continue to be accepted up until DECEMBER 23rd 2020 and will continue to be fulfilled.
Orders received after December 23rd 2020 will not be accepted. And offered CAT6 equivalent product.
Once all orders are complete production will cease and products will become obsolete.
Products will be removed from the website and any digital media from Jan 4th 2021, customers will be directed to any equivalent CAT6 product.

Discontinuation List
All products produced, sold and advertised as CAT5E / CATEGORY 5E will be discontinued. This includes:
Bulk Cable
Patchcords
Pre-terminated Assemblies (Rapid Net, solid core patchcords, harness links etc..)
Modules (Euro, LJ6C, RJ45 Keystone Jacks, GST Jacks)
Patch Panels (1U/2U 24 Port / 48 Port)
Any associated CAT5E rated PCBs
Inclusive of Unshielded and Shielded
Inclusive of all brands; Megaband, Global, Universal, RapidNet, Ecoband, Alphasnap, Easyclip, GST