HellermannTyton acquires gabocom
Date: 16/10/2019


Major Move into Micro Duct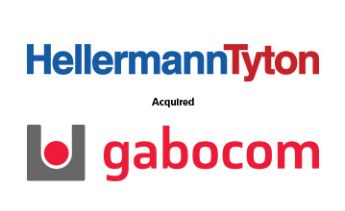 HellermannTyton is pleased to announce the purchase of German company gabo Systemtechnik GmbH (gabocom), a leading manufacturer of micro duct systems designed for the telecommunications industry.
The purchase of gabocom adds considerable strength to HellermannTyton's Connectivity product range, enabling international growth and the ability to develop new market opportunities.
The gabocom product set highly complements HellermannTyton's global cable management solutions range, delivering further strength and opportunity to the wider business.
Matthew Hunter, HellermannTyton Connectivity Managing Director comments "By bringing the product solutions of both HellermannTyton and gabacom together, not only can we offer comprehensive, market leading connectivity solutions to the fibre optical sector, but HellermannTyton can increase its international footprint with accelerated growth in both new and existing markets."
About HellermannTyton
HellermannTyton Connectivity is an established leader in the design and manufacture of innovative network infrastructure solutions serving both the fibre broadband and data centre markets.
HellermannTyton offers a complete range of fibre optic connectivity for Trunk and Access/ FTTX applications. HellermannTyton is also a leader in pre-terminated fibre and copper connectivity in telecoms and data centre environments.
HellermannTyton's network connectivity activities are part of the global HellermannTyton Group, serving the communications, construction, electrical, automotive and aerospace markets with operations in 38 countries.
For more information visit our About us page.
About gabocom
gabocom is a leading provider of highly-engineered cable management and protection solutions for the telecommunications industry. Visit www.gabo.eu/en.