RapidNet Hybrid Panel
Introduction
The new 1U RapidNet Hybrid Panel from HellermannTyton provides a simple 'Mix and Match' approach for both copper and fibre RapidNet. The panel offers capacity for the equivalent of 1U of fibre and 1U of copper in 1U of rack space, giving a saving 1U of space each time the panel is used.
As with all RapidNet installations, the panels can be fully loaded from the outset or added to as the demands and installation grow without affecting any of the previously installed looms, allowing the infrastructure to be increased without having to go off line. Blanks are available for both standard and high density apertures when not populated.
Features and Benefits
Accommodates combinations of RapidNet 12 port UTP copper and RapidNet fibre including MTP VHD, MTP and direct terminated
Maximum combined capacity of 24 copper ports and 288 fibres using RapidNet MTP VHD
Typical configuration of 24 fibre and 24 copper ports
Label fields for identification of all ports
Can be loaded and added to without disturbing any previously installed cabling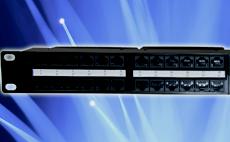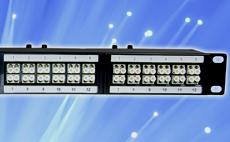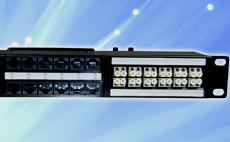 Product Information
For more information regarding product dimensions and ordering information please refer to the flyer.

Download RapidNet Hybrid Panel PDF