HellermannTyton in Partnership with CityFibre
Date: 03/04/2019


HellermannTyton Sign Supplier Agreement with CityFibre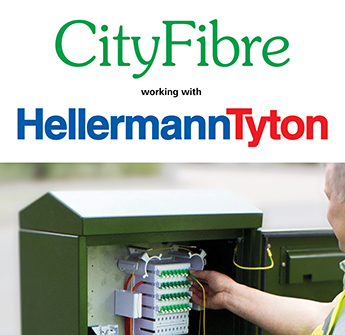 HellermannTyton has been awarded a strategic supply framework agreement with digital infrastructure firm CityFibre for the provision of passive network components for use in CityFibre's £2.5bn investment programme to rollout full fibre to five million homes across the UK.
The agreement, which includes a multi-million pound order, strengthens the existing relationship which has seen HellermannTyton supply network components to CityFibre for many years. As part of the new deal, HellermannTyton has produced a range of solutions specifically designed to meet CityFibre's requirements, including; street cabinets, underground fibre closures and aerial fibre nodes.
This agreement is a firm endorsement supporting the continued growth of CityFibre in the UK. It's planned that a significant proportion of component manufacture and all product assembly will be based in the UK, providing employment security and opening opportunities for UK manufacturers in the coming years.
HellermannTyton's Managing Director, Matthew Hunter comments, "It's an exciting time in the UK for fibre deployment. For HellermannTyton to be involved in CityFibre's rollout plans provides benefits to both companies and makes a big statement for UK manufacturing.
"The new supplier agreement cements the long-standing relationship between the two companies and sets the foundations for it to continue long into the future. The agreement represents a commitment to product quality through UK manufacturing, providing a responsive approach to customer needs."
John Franklin, Director of Operations at CityFibre, said: "As we build momentum in our mission to deploy fibre to at least 20% of the UK market, we are seeking strategic partners with the highest standards of quality, reliability and innovation. HellermannTyton has long proved to us that they can provide the expertise, solutions and support that we require to build a future proofed full-fibre infrastructure for the 21st century. We look forward to building on our partnership in the coming years."
Related Products
Fibre Street Cabinets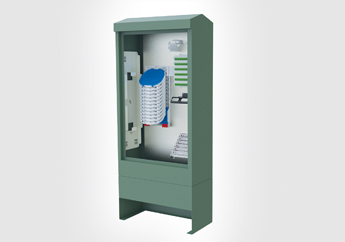 Flexible Fibre Management System
48 Port Point of Connection (expandable to 96)
Duct support bracket for 98 drops
LC Simplex (UPC/APC) presentation
Positive fibre management throughout
Support for 250μm and 900μm fibre routing and management
Modular construction allows for build and grow network
Quick and easy installation of additional trays/drop patch modules
Fibre storage basket for loop through applications
Multi-Port Fibre Splice Closures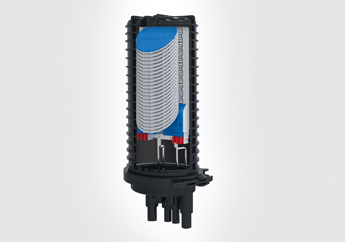 Up to 59 Fibre Ports
58 round ports and 1 oval port
Positive fibre management to ensure consistent 30mm minimum fibre bend radii throughout
Fibre storage basket for loop through applications
Bi-directional fibre routing
Accommodates SC, SC-B and SE trays
Maximum 12 splices per tray
Splitter accommodation
Cablelok compatible for all port sizes
Quick release cover
Optional pressure release valve
Aerial Fibre Node (AFN)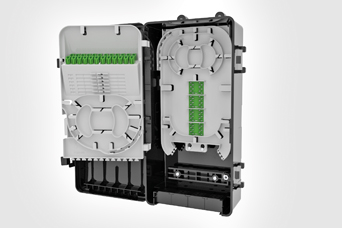 Up to 24 Customer Connections
Separation of spliced feeder cable from connectorised drop cables
24 SC SX / LC SX customer connections
4 inbound / 24 outbound ports
Positive fibre management (30mm min bend radius)
IP55 and IK09 rating
Secure, tamper proof cover
Physical separation of installation and L2C fibres and connections
Pole or building facade mounting features
Global Fibre Connectivity Brochure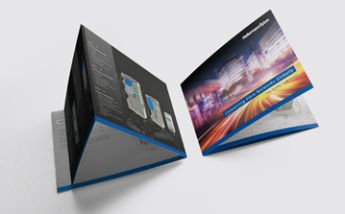 The Global Connectivity Brochure highlights a comprehensive range of street cabinets, fibre splice closures, MDU enclosures, customer connection points and wall outlets have all been designed to drive quality and high performance connectivity in both residential and commercial applications.
The brochure features interactive 3D content that can be accessed by scanning a QR code with your smart device. This opens up a viewing window with a 3D model that can be scaled, spun round and buttons for activating animated content. They can also be accessed via the website.