High Density Zone Cabling
Introduction
High Density Zone Cabling Enclosure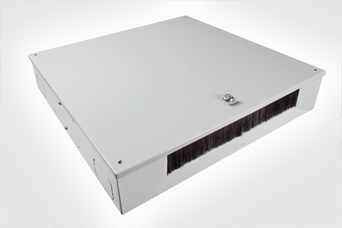 The Zone Cabling Enclosure from HellermannTyton provides up to 2U of patching space within the 600mm x 600mm area of raised floor, ceiling void or within a riser. The zone cabling enclosure provides support for any standard 19" patch panels or active equipment as well as RapidNet panels for use with the pre-terminated cassette based solution.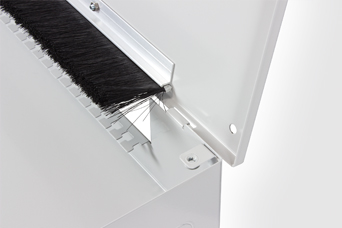 The zone cabling enclosure has a hinged and removable top access door along with additional cable entry knockouts and brush strips on two sides to keep out dust and debris.
Internally, the zone cabling enclosure has front and rear cable management to support patch leads and manage bend radii.
The enclosure is the ideal solution for retail, data centre or intelligent building applications.
Features and Benefits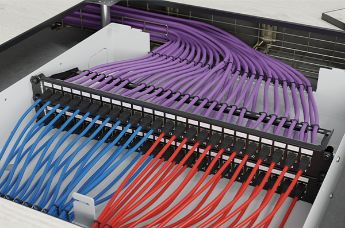 2U of rack space supporting 19" patch panels
Supports RapidNet panels, standard HellermannTyton copper and fibre panels and active equipment
Installs below a single 600mm x 600mm raised floor tile, ceiling void or risers
Hinged and removable lid
Additional cable entry knockouts
Brush strips on two sides to keep out dust and debris
Lockable lid for secure access
Powder coated finish for temperature and humidity protection
Adjustable mounting ears allow for a forward or recessed mounting position
Works as part of a Zone Cabling topology
View in 3D
Zone Cabling Enclosure
Downloads and links
Download brochures and data sheets
To download the HellermannTyton product brochures available specific to the Zone Cabling Enclosure, please follow the links below: